KIIS Series Three-Phase AC Gear Motors for Inverters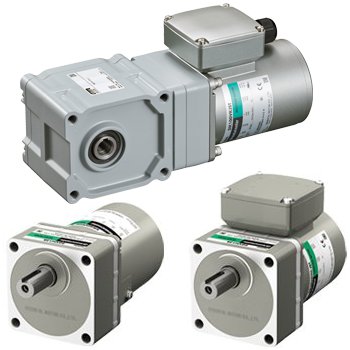 Oriental Motor, which has set the standard for AC motors, listened and has sought out the next generation in AC motors with the KIIS Series Three-Phase AC motors.
The Three-Phase KIIS Series offers an optimally designed, high efficiency next generation Three-Phase motor that incorporates higher strength gears, both Parallel Shaft type and new Hypoid Right Angles type that maximizes the motor performance. The KIIS Series is available from 100 W (1/8 HP) up to 200 W (1/4 HP) and features either a parallel or hypoid pre-assembled gear head.
Parallel Shaft and Right-Angle Shaft Gear Motors or Round Shaft (no Gear) Models
Imperial or Metric Shaft options
Lead Wire or Terminal Box types
Three-Phase 200/230 VAC