Long Life AC Axial Fans - MRE Series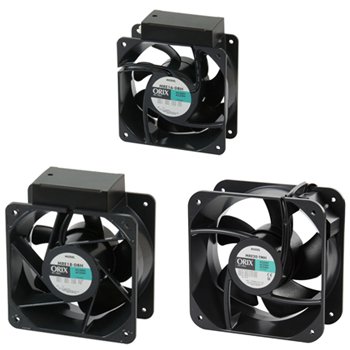 The MRE Series axial fan is available as a long life version of the MRS Series product. The MRE Series long-life fans have an expected life of 100,000 hours and are available with a low speed alarm.
Available in 6.30 in. (160 mm), 7.09 in. (180 mm) and 7.87 in. (200 mm) frame sizes.
Long-Life - 100,000 hours
Single-Phase 110/115 VAC, Single-Phase 220/230/240 VAC or Three-Phase 200/230 VAC
Low Speed Alarm available
Fan Kits available