Compact AC Axial Fans - MU Series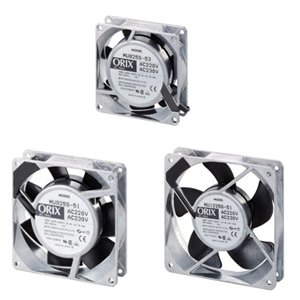 These compact AC axial fans are available in mounting bases ranging from 3.15 in. (80 mm) to 4.69 in. (119 mm) and conform to major safety standards.
Depending on frame size, different Speed types are available, from Low Speed, Middle Speed to Standard Speed.
Single-Phase 115 VAC or Single-Phase 220/230 VAC
Low Speed, Middle Speed or Standard Speed available
Fan Kits available