IP68 Splash Proof DC Input Axial Fans - MDP Series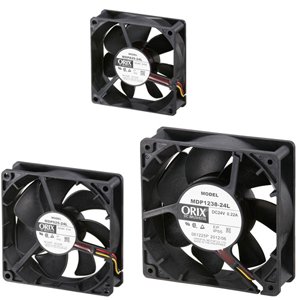 The MDP Series axial fans conform to the IP68 rating under the IEC Standards and can be used in locations that are splashed with water. It comes with a stop sensor that outputs a signal when the fan stops.
IP68: Protection from jet water from all directions:
3.3 gal/min (12.5 L/min), 120 inH2O (30 kPa) jet water from all directions from a distance of 9.8 ft. (3 m) for 3 minutes
The MDP Series is available in frame sizes from 3.15 in. (80 mm) up to 4.69 in. (119 mm).
24 VDC
Stall Alarm
Fan Kits available