Compact DC Axial Fans - MD/MDS Series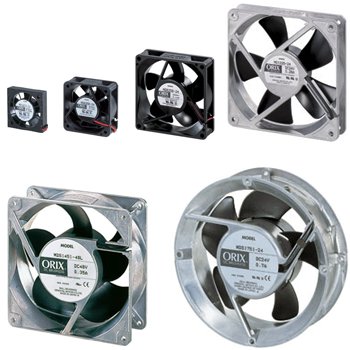 The MDS/MD Series DC axial fans are compact axial fans offering good overall performance and value. Available in 8 frame sizes from 1.65 in. (42 mm) up to 6.77 in. (172 mm) and depending on frame size are available with a stall alarmor as a standard fan type. Also different Speed types are available, from Low Speed, Middle Speed to Standard Speed.
Lead wire or connector type models are also available for easy and simple installation.
5 VDC, 12 VDC, 24 VDC or 48 VDC
Stall Alarm types available
Fan Kits available