Low Speed Alarm DC Input Axial Fans - MDA Series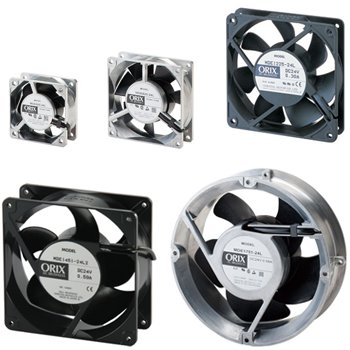 The MDA Series features a built-in alarm circuit that the host controller can recognize if the fan speed drops. This is important for noticing quick drops in the cooling capacity of the fan caused by the end of the service life of the fan or by ingress of a foreign object.
The MDA Series is available in frame sizes from 2.44 in. (62 mm) up to 5.51 in. (140 mm). Lead wire and connector types are available.
Low Speed Alarm Type
12 VDC, 24 VDC or 48 VDC
Connector or Lead Wire Types
Fan Kits available