Variable Speed DC Input Axial Fans - MDV Series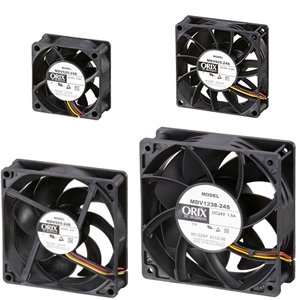 The MDV Series DC Axial fans easily allow for changes in fan speed. They employ a PWM control method by which speed is changed with a PWM control circuit (not supplied).
The MDV Series is available in frame sizes from 2.36 in. (60 mm) up to 4.72 in. (120 mm).
Variable Speed for PWM control circuit (not supplied)
24 VDC
Built-in Pulse Sensor