Stepper Motor / Flange / Coupling Kit for THK Actuators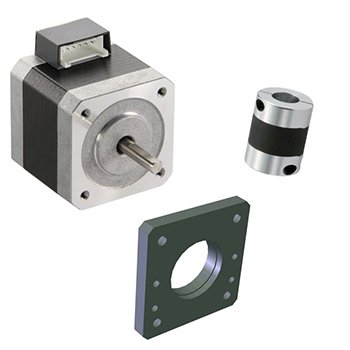 The PKP Series 2-phase stepper motors packages offer exceptional performance with low vibration. Available with a 1.8° or 0.9° step angle, standard or with a 200 / 400 line, 3 channel encoder or with an electromagnetic brake for vertical, load holding applications.
NOTE: Do not exceed the Maximum Input Torque for Actuator.
Kit includes Stepper Motor, Flange and Coupling for use with KR Series Actuators
Drivers sold separately