CAD / Manual Search
To locate product CAD and Operator Manuals please search using the product Item Number.
Oriental Motor offers a wide range of motion control products to meet a wide range of applications, select the appropriate application type below.

We're Here to Help
Business Hours - Monday to Friday, 8:30am EST to 5:00pm PST

For English or Espanol:
For Japanese:

U.S.A. Customers:
Customer Service - 1-800-418-7903
Tech Support – 1-800-GO-VEXTA (468-3982)
International Customers:
+1-847-871-5931 or
+1-310-715-3303
For Japanese:
1-800-746-6872 or
+1-310-715-3304
1-800-GO-VEXTA (468-3982)
2018/2019 Product Catalog
Beginning in 1978, with the development of an 8-inch floppy disk drive motor for computers, Oriental Motor U.S.A. has been providing the optimal motion systems as part of our total service, to meet the widest market demands. Oriental Motor offers an extensive product line-up of about 50,000 different products that provide the optimal motion system. Throughout our history we have concentrated on technological advancement and product design improvement combined with exceptional service and support.
Oriental Motor (Japan) began with handmade motors in 1885 and our commitment to quality and short lead-times carries on in what we manufacture today; from fixed speed AC Motors, to our expanding Brushless Motors and Drivers for advanced speed control application to our AlphaStep Hybrid Control System family of products to our all new PKP series stepper motors with our all new drivers and Network solutions. See inside for our pricing, easy to understand specifications and much more.
Order your FREE 2018 / 2019 Product Catalog today!
Learn How Oriental Motor U.S.A. Can Help You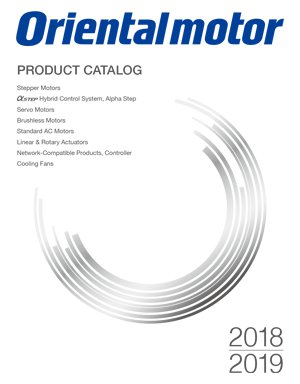 Order Your FREE 2018 / 2019 Product Catalog
We're Here to Help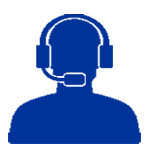 Business Hours:
Monday to Friday
8:30am EST to 5:00pm PST
Sales & Customer Service:
1-800-418-7903
Technical Support:
1-800-GO-VEXTA (468-3982)