Short Range Servo Motor Drivers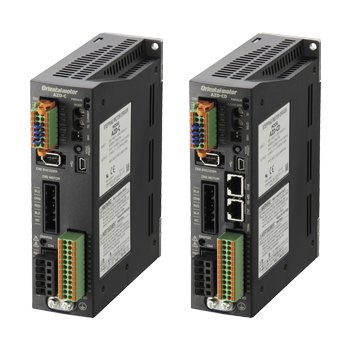 These products use our Alpha Step closed loop technology to maintain positioning operation even during abrupt load fluctuations and accelerations without hunting or gain tuning. The rotor position detection sensor monitors the rotation speed and amount. When an overload condition is detected, it will instantaneously regain control using the closed loop mode. When an overload condition continues it will output an alarm signal, thereby providing reliability.
Using energy saving technology provides lower motor heat output with up to 47% less power consumed. Advanced driver technology provides low vibration along with 2 driver types depending on your system configuration. Use the MEXE02 data setting software for easy set up and monitoring.
Absolute Mechanical Encoder or Resolver Types
Pulse Input or Stored Data (Network Compatible) Types
Requires compatible Motor (AZ Series or AR Series)