1-800-GO-VEXTA (468-3982)
Free Shipping Offer
Oriental Motor is committed to providing industry leading quality, service and delivery to our customers. For a limited time place your order online and receive FREE Ground shipping* on your order. Come and see why we're the world leader in motion systems.
Promotion Terms & Conditions
Free FEDEX Ground shipping for all orders placed on www.orientalmotor.com.
Orders can be shipped within the United States and Canada only. Shipments to Central and South America are not eligible for free shipping. For orders outside of the United States, Canada, Central and South America refer to the Global Support section of this website or contact your local sales office.
Standard shipping rates apply for all other shipping methods, i.e. Next Day, Second Day, etc.
Product's "Lead Time" is the time required for a product to ship from the Oriental Motor warehouse. Ground Shipping transit time applies once the product has shipped from the Oriental Motor warehouse. Products available to ship Same Day will be shipped from the Oriental Motor warehouse by the end of business the same day ordered if order is placed before 12pm (noon) PST and the credit card can be processed and payment received. Same Day orders received after 12pm (noon) PST or on non-business days will be processed and shipped the next business day. Holidays in both the U.S. and Japan may affect lead times. All lead times are quoted based specific part number and quantity. Lead time for larger quantities will vary. Please fill out a Request for Quote (RFQ) or contact the Sales Center at (800) 418- 7903 for lead time information on larger quantities. You will recieve a ship date with you order confirmation.
Credit Card payment must be received to qualify for free shipping offer.
Offer is good on all web orders placed during the promotional period. Promotion set to expire December 31, 2017.
Standard transit time for Ground shipping is 3 to 5 business days.
All other site terms and conditions apply, see Terms in the shopping cart for complete details.
Questions? Please call 1-800-418-7903.
Questions? We're Here to Help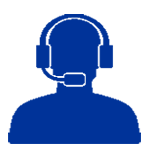 Business Hours:
Monday to Friday
8:30am EST to 5:00pm PST
Sales & Customer Service:
1-800-418-7903
Technical Support:
1-800-GO-VEXTA (468-3982)