1-800-GO-VEXTA (468-3982)
Rotary Actuators
Rotary Actuators
Hollow Rotary Actuators
The DGII Series is a line of of products that combine a high rigidity hollow rotary table with a closed loop stepper motor and driver package. It retains the ease of use of a stepper motor, while also allowing for highly accurate positioning of large inertia loads.
Integrated actuator and stepper motor makes design easier
Large-diameter hollow output table
Pulse Input, Pulse Input with RS-485 Communications and Built-in Controller (Network) type drivers
AC or DC Input
Controllers / Network Gateways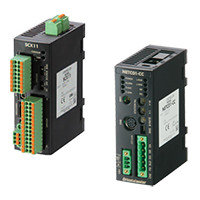 Controllers and Network Gateways for use with motion control systems.
Controllers for use with Pulse Input Drivers
Network Converters/Gateways (RS-485 Communication)

EtherCat
CC-Link
MECHATROLINK



Rotary Actuators
Hollow Rotary Actuators
The gear-reduction mechanism employs precision gears along with a proprietary adjustment mechanism that eliminates backlash. The repetitive positioning accuracy from a single direction is ±15 sec., while lost motion in a positioning operation from two directions is 2 arc minutes. These characteristics make the DGII series the ideal choice for applications in which accurate positioning is a must.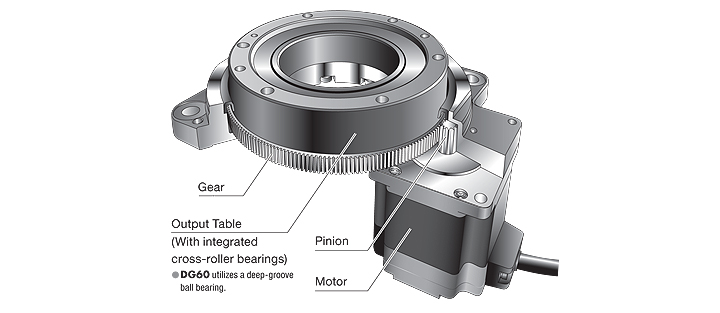 Application Examples
| | | |
| --- | --- | --- |
| Applications subject to changing load inertia | Applications where a moment load is applied | Optical applications using the hollow hole |
| | | |
| High accuracy positioning applications | High accuracy positioning applications using the hollow hole | Air absorption applications using the hollow hole |
| | | |
Order Brochure
AZ Series Brochure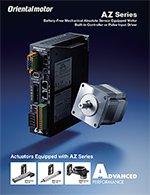 Videos