1-800-GO-VEXTA (468-3982)
Linear Motion Systems
Linear Motion Systems - Linear Actuators
Linear Slides / Linear Actuators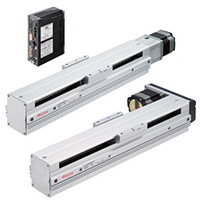 A broad lineup of motorized linear slides designed for greater ease and higher performance in positioning applications.
Quick positioning
Large transportable mass
Straight or Reversed Motor type
X-Axis or Y-Axis Table
Linear Cylinders / Linear Actuators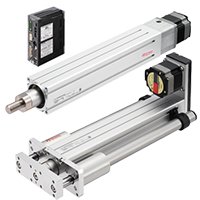 Motorized cylinders for positioning even heavy loads, ideal for applications where the load is pushed or pulled.
Large transportable mass
Straight or Reversed Motor type
Guide or No Guide types
THK Linear Actuators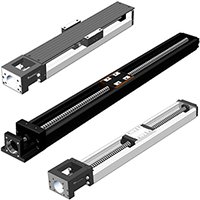 The THK linear actuators consist of a highly rigid outer rail with a U-shaped cross section, LM Guide units on both sides and a Ball Screw unit in the center.
High Rigidity, Compact and Space Saving
Normal, High Accuracy and Precision types
Motor, Coupling, Flange kits (sold separately)
Compact Linear Actuators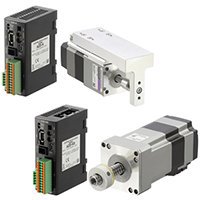 A compact actuator designed for high positioning accuracy and high thrust force.
Standard or Guide type
Ground or Rolled ball screw
Significantly fewer parts
Reduced assembly time
Controllers / Network Gateways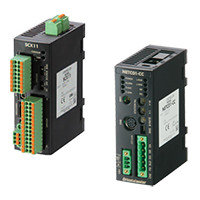 Controllers and Network Gateways for use with motion control systems.
Controllers for use with Pulse Input Drivers
Network Converters/Gateways (RS-485 Communication)

EtherCat
CC-Link
MECHATROLINK



Linear Motion Systems
Linear Actuators
Motors offer excellent controllability and are therefore used as the drive sources of various automated equipment. In many cases a motor is combines with various mechanical components such as a ball screw, belt and pulley, and rack and pinion to convert the motor rotation to a different type of motion needed to drive the equipment. Oriental Motor has various linear and rotary actuators consisting of a motor assembled with the necessary mechanical components to meet the various needs of automated equipment.
Features of Linear Actuators
Equipped with a motor offering excellent controllability, our linear and rotary actuators offer the following advantages over hydraulic and pneumatic actuators:
The actuator is very stable when operated, even at low speeds. It also offers smooth acceleration and deceleration operation.
Motions can be programmed with multiple stopping points.
With a linear and rotary actuator using a stepper motor, adjustment of position and speed can be performed easily using data. Setup change is also simple, as you need to do is change the data.
Advantages of Using Linear Actuators
When automated equipment is designed, various factors must be taken into consideration including the production line layout, installation environment, ease of maintenance, configuration of electrical wiring and control system, and so on. This means many man-hours are needed to select the motor and other mechanical components and create a parts list, drawings, operating manuals and the like. Use of linear and rotary actuators can reduce this time and offers additional benefits.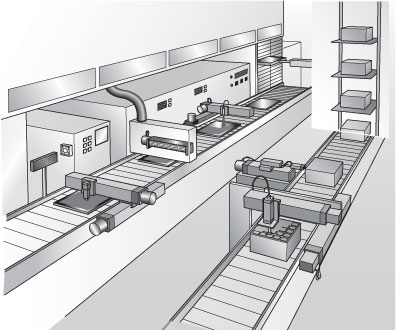 Higher Design Efficiency
The primary feature of automated equipment is its ability to implement a series of basic operations such as "transfer", "push" and "rotate." In other words, you can design automated equipment by selecting and combining linear and rotary actuators capable of performing these basic operations. Since all you need is to select an actuator, you can save the time and effort.
Shorter Production Time and Higher Quality
When building equipment in-house by assembling a motor and mechanical components (see illustration), the quality of assembly affects the traveling resistance and position accuracy, therefore ultimately adjustments will be needed to achieve the expected operating performance. On the other hand, our linear and rotary actuators are complete products guaranteed to provide the specified operating performance, so use of linear and rotary actuators reduces adjustment work and ensures uniform quality.
Oriental Motor offers various linear and rotary actuators to help you improve your design productivity.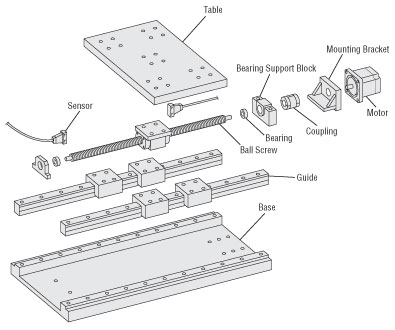 Motorized Linear Slides
The motor is integrated with a linear motion mechanism which makes this actuator ideal for transferring loads.
Motorized Linear Cylinders
The motor is integrated with a linear motion mechanism, which makes this actuator ideal for pushing and pulling loads.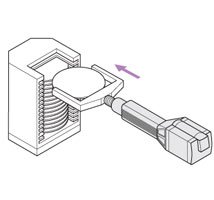 Compact Linear Actuators
A stepper motor is integrated with a ball screw. An ideal actuator for pushing and pulling small loads or fine-tuning applications.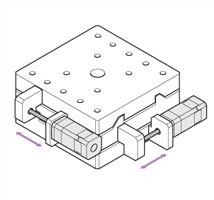 Order Brochure
Linear Actuator Videos
Rotary Actuators
Linear Actuator Technical Articles