1-800-GO-VEXTA (468-3982)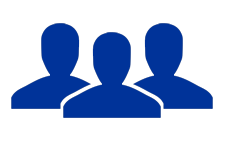 Careers at Oriental Motor
Since its founding in Japan in 1885, Oriental Motor globally has been providing the optimal motion systems solutions to meet the widest market demands. Oriental Motor's sales and service network is international with offices throughout North & South America, Europe, and Asia. Oriental Motor USA Corporation, a subsidiary of Oriental Motor Japan, Ltd., was established in 1978 and manufactures and sells sub-fractional horse power electric motors, drives, and thermal management solutions. We offer an extensive line-up of about 50,000 different products. Throughout Oriental Motor's long history we have earned a reputation of being a dependable, strong, and reliable brand. Our North American operations are headquartered in Torrance, California, with additional offices in northern California, Illinois, Massachusetts, New York, North Carolina, Georgia, and Texas.
Oriental Motor's primary goals are the growth of our business and the success of our associates. We consider our employees our most important asset. We are looking for people who want to work in a challenging environment where they can grow and develop their skills, where they can work along side people they respect and where they can pursue a rewarding career. We believe in sustained understanding, teamwork, and growth, resulting in an environment where the company, our employees and our customers can enjoy a mutually beneficial collaboration.
We are proud to provide our eligible employees with extensive discretionary benefits. The Company's overall benefit package ranks in the top 95th percentile when compared to a nationwide study of similar companies and includes:
Health insurance, with PPO or HSA options
Dental and vision care
401K
Disability insurance
Life and AD&D insurance
Sick Time, Vacation & paid holidays
Join the Team
Sales Engineer - Dallas, TX
This position will develop strong relationships, both with new and existing accounts, develop new business opportunities and increase the customer base and overall sales within a designated territory.
This position is located in Dallas, TX and requires local and overnight travel.
Apply Today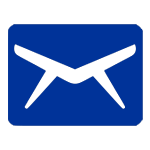 Submit resume with cover letter and salary requirements to resume@orientalmotor.com