Support: 1-800-468-3982 Sales: 1-800-448-6935
Oriental Motor U.S.A. Corp.
The World Leader in Motion Systems
Since its founding in Japan in 1885, Oriental Motor globally has been providing the optimal motion systems as part of our total service, to meet the widest market demands. Oriental Motor offers an extensive product line-up of about 50,000 different products that provide the optimal motion system. For over a century we have concentrated on technological advancement and product design improvement. This emphasis is evident in the sophisticated devices that we market today. Oriental Motor's sales and service network is international, with offices throughout North America, Europe and Asia. Domestically, ORIENTAL MOTOR U.S.A. CORP. was established in 1978. We produce a wide variety of fractional horsepower products to meet all your motion control needs.
Corporate Overview
Oriental Motor began with handmade motors in 1885 and we aim to carry on working on all kinds of "Motion" in the world, such as AC Motors, Speed Control, Position Control, Mechanical Motion and Thermal Management requirements. Oriental Motor globally has been providing the optimal motion systems as part of our total service, to meet the widest market demands.
Oriental Motor's sales and service network is international, with offices throughout North America, Europe and Asia.
We are following through on our basic stance of "being able to not just deliver a hundred units to one company but deliver one unit to a hundred customers" by standardizing products. This philosophy allows us to deliver what is needed, when it is needed, in just the quantity that is needed. This approach has also taught us what kinds of motion is required in every era such as high efficiency motors to meet the demands for more energy saving, lower heat generation and more precise motion required in today's environment. We communicate with our customers from the stage where they start studying their equipment through the delivery and after sales service. This is the character of total service and support offered by Oriental Motor.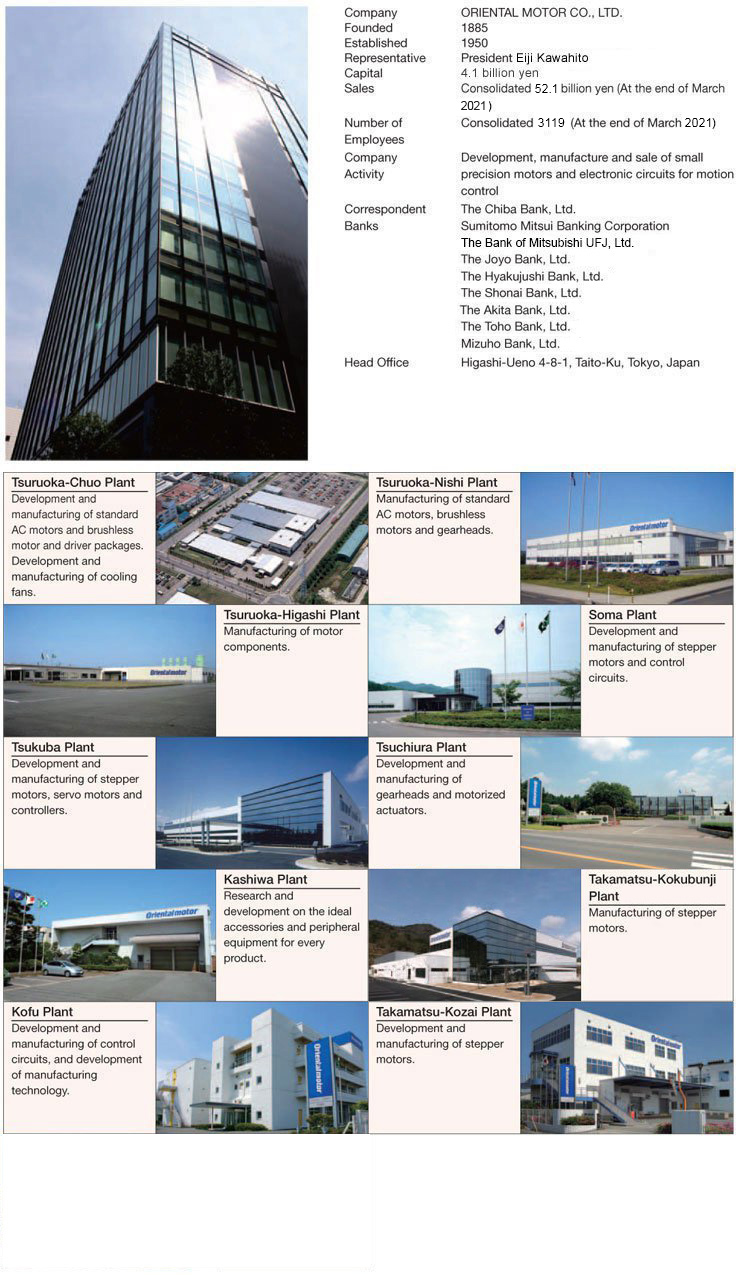 Delivering What is Needed, When it is Needed
Oriental Motor's lead time is characterized by best in class, with any of our catalog products available to ship in 3 to 9 business days (for orders placed before 12pm PST). Your order is shipped using only reputable carriers or any carrier of your choice to ensure the on-time and damage free-delivery.
Our manufacturing processes support our quick delivery and short lead times to allow us to support your needs. Our Just-In-Time production system allows the manufacturing of an order with little notice, in any quantity requested. Additionally, our one-by-one process allows us to manufacture one product as easily as one hundred.
Products and technology are only valuable when coupled with skilled people and services to support them. ORIENTAL MOTOR U.S.A. CORP. has dedicated over 25 years to establishing a service and support system to better serve customers. It is our goal to provide the best product and service from the design phase, through the sale and beyond. Please call on us to meet your motion control needs.
800 Technical Support: Available from 8:30 EST to 5:00 PST, one phone call provides access to the experts on our products. Call toll free 1-800-GO-VEXTA (1-800-468-3982) to speak with an Oriental Motor associate or contact us. Spanish support is available.
Engineering & Application Engineering: Our application engineers are available for video conferences and visual demonstrations. Our engineers are also dedicated to continuous research and development of new products and technologies.
Motor Sizing & Selection: Utilize our Free Online Sizing Tools to help in finding the proper specifications for your application.
Global Support: Oriental Motor products are available with input voltages and safety standard certifications to meet international requirements. Oriental Motor has sales and distribution offices located throughout to provide you with local customer service and support.
Return, Replacement and Repair After Delivery: Oriental Motor is confident that you will be completely satisfied with your purchase. In the unlikely event that a delivered product has been damaged during shipping or i you receive an incorrect order, Oriental Motor will correct the problem. Please contact your local sales office or distributor where the product was purchased.
If you need to return a product because of a technical issue, please contact Oriental Motor Technical Support at 1-800-468-3982 (847-871-5931 or 310-715-3303 if outside the USA or Canada) to try to determine the cause of the problem. If your problem cannot be resolved, you will receive instructions on how to obtain an RMA number and how to return a product.
Company History
Since our success in standardizing compact motors, we have been developing products to match all kinds of motion. Copiers in the 60s, personal computers in the 70s, ATMs in the 80s, semiconductor manufacturing equipment in the 90s, and digitalization and environmentalism in recent years. We will keep on creating motion to meet society's needs in the future.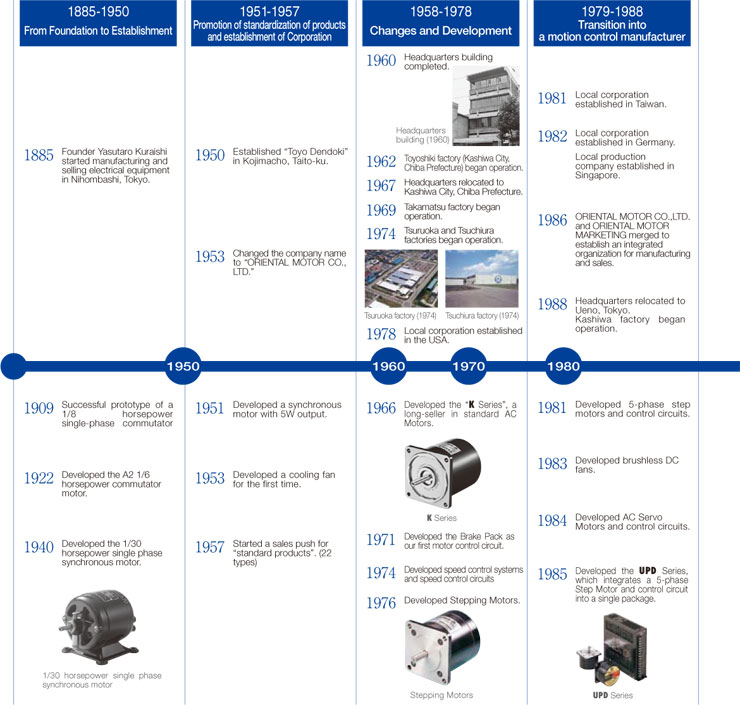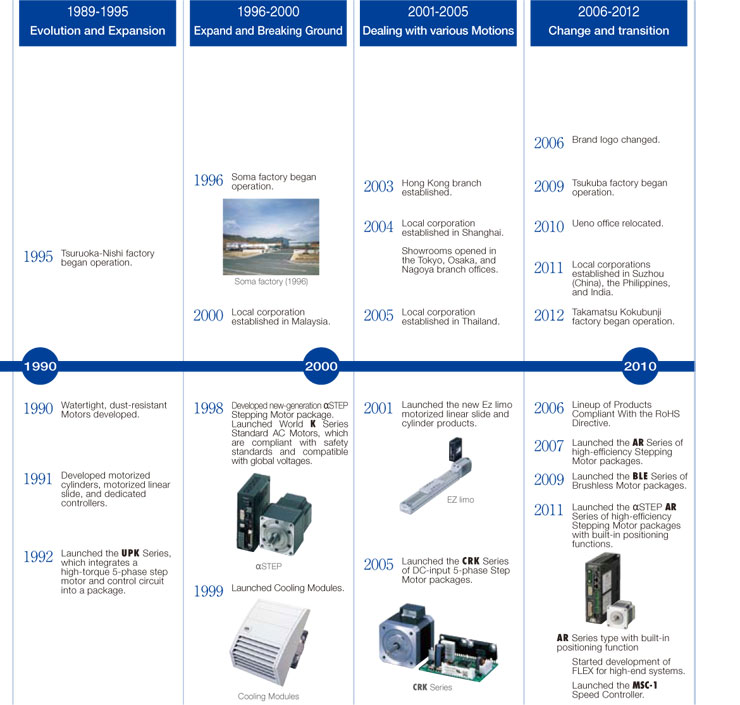 Where is Oriental Motor?
Oriental Motor offers a wide range of motion control solutions that meet the needs of many various industries.
Oriental Motor products can also be found in a wide variety of other industries. With over 50,000 products to choose from, Oriental Motor can provide a product to meet the needs of most applications. From AC motors & gear motors, to stepper motor systems and controllers, to brushless DC motor speed control systems, to linear and rotary actuators and a full line of fans, no other motor manufacturer can provide a larger product breadth. Oriental Motor provides high quality, quick delivery and trained technical support.
Medical Industry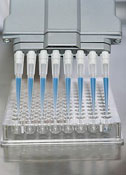 From compact AC gear motors, to stepper motor systems, to a full line of fans. Oriental Motor products are widely used in the medical market. Applications such as raising and lowering a hospital bed or providing constant rotational speed in a centrifuge or ventilator require simple operation provided by AC gear motors. Stepper motors are used for precise positioning control in applications such as IV pumps, X-ray machines and blood analyzers. Applications such as an oxygen concentrator utilize fans for cooling. Compact size, high torque, low noise and reliability are just a few of the qualities that make Oriental Motor a perfect match to meet the requirements of most medical applications.
Food & Packaging Industry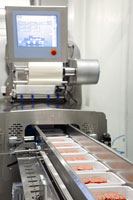 Oriental Motor's AC motors & gear motors and brushless speed control systems are widely used to meet automation needs throughout the packaging market. Products such as AC gear motors, including right angle and hollow shaft gearing options, are using in simple conveyor applications. IP67-rated watertight motors can be used in areas that need to be showered periodically. Clutch and brake motors are optimal for applications where simple index moves, such as labeling and cutting are required. Lifting applications often employ electromagnetic brake motors to provide braking in a power-off situation. For heavy industrial applications, Oriental Motor provides conduit and terminal box type motors, and for simple speed control we offer compact AC & brushless speed control systems.
Semiconductor Industry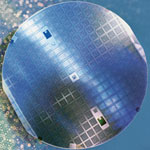 Oriental Motor provides a wide variety of products to meet semiconductor equipment design needs. Our stepper motor systems address the torque, accuracy, resolution, smoothness and positioning required by applications such as pattern transfer, etching and dicing. AC motors & gear motors and brushless speed control systems provide compact size, flexibility, simple control, reliability and clean operation (no brushes). These products are perfect for applications requiring simple speed control and movement such as oxidation, photo-resist coating and wafer polishing.
Factory Automation (FA)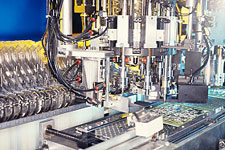 Oriental Motor's wide product offering and Network products are widely used to meet many demands if Factory Automation (FA) applications. With our built-in controllers and network converters available to connect to many types of master controllers, PLCs and touch screens (HMI), our positioning motors, AC Speed Control motors, brushless motors, actuator products and thermo management products are designed for ease of use, simple installation and long life. There are many features built-in to each product that take the burden of programming off the master controller by incorporating programming or sensors for easy application design. Typical applications include Transport, grasping, pushing, pulling and cooling.
Environmental Fields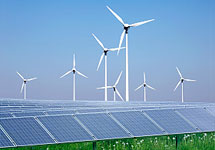 New advancements in utilizing and protecting our environment include solar power generation, wind power generation, eco-cars and other technologies that contribute to energy saving and CO2 reduction, and other applications related to the development and manufacture of environment-friendly devices. Many of Oriental Motor's products are energy efficient and contribute to solving applications designed to reduce emissions and save energy over the life of the application.
Continuous Improvement Through Research & Development
Modern society requires diverse kinds of motion to make our lives easier. In the mechatronics field, technological innovation is constantly advancing, and the needs to be met by motors, such as drive sources, keep on diversifying. There is a need for motion that is faster and more precise, friendly to humans; for the environment, motion that is long-lasting as to do our bit in preserving the natural resources. In recent years, the range of our activities has broadened in fields related to environment friendly devices, such as eco-cars and solar energy generating systems.
We never stop developing diverse products for the times, ranging from AC Motors that run at constant speed to advanced motion, such as speed control and position control, and covering needs such as compliance with various field network standards, achievement of precise and rapid linear drive and adaptation to accurate Thermal Management. We offer a wide variety of around 50,000 products. We look at the perspective of our customers on the requirements of the motion, to deliver optimum drive systems.
Being the first motor manufacturer in Japan to offer standardized compact motors, Oriental Motor has continued its commitment to innovation and has expanded its field of technical expertise. We have created industry-standard motors for power and control applications used in both individual units and systems. Research and development of new products is conducted at all product plants in Japan, as well as the United States. With R&D on a global scale, Oriental Motor gains different perspectives into market expansion and customer requirements, resulting in the development of state-of-the-art technology to meet a wide range of needs. Our continuous research and development programs and tradition of quality guarantee that we meet the most rigorous specifications and deliver the highest standards of construction, ease of use and unequaled performance.
Our global Motion System covers research and development into motion, produces the right quantity of products for our customers whenever they need, with the service infrastructure to deliver products and information about motion whenever it is needed.
Questions? We're Here to Help
Oriental Motor Offers: