CAD / Manual Search
To locate product CAD and Operator Manuals please search using the product Item Number.
Oriental Motor offers a wide range of motion control products to meet a wide range of applications, select the appropriate application type below.

We're Here to Help
Business Hours - Monday to Friday, 8:30am EST to 5:00pm PST

For English or Espanol:
For Japanese:

U.S.A. Customers:
Sales - 1-800-448-6935
Customer Service - 1-800-418-7903
Tech Support – 1-800-GO-VEXTA (468-3982)
International Customers:
+1-847-871-5931 or
+1-310-715-3303
Support: 1-800-468-3982 Sales: 1-800-448-6935
New EH Series Electric Gripper with AZ Series AlphaSTEP Hybrid Control System
Designed to Support the Robotics and Similar Markets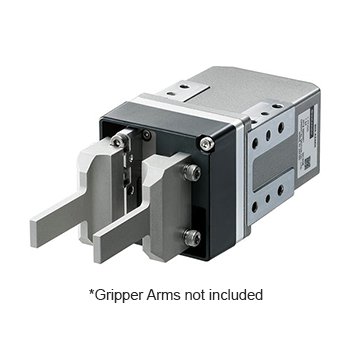 Torrance, CA – January 28, 2020
Oriental Motor is pleased to introduce the EH Series, an electric gripper powered by the AZ Series DC input motor and driver. The EH Series was designed to support the robotics and similar markets where a gripper is necessary in certain application.
The EH Series electric gripper is available in a 28 mm base motor frame size (actual mounting frame is 46 mm) combined with Oriental Motor's DC input AZ Series drivers. The EH Series utilizes a reliable and robust rack & pinion design which allows for a simple pick and place or measuring device to be integrated onto the end of an arm or a system.
The Gripper "pincer" arms is supplied by the end-user. 3D CAD data is available for download at orientalmotor.com.

They key features of the new EH Series electric gripper includes
Compact and lightweight (380 g / 0.84 lb.)
Adjustable gripping force to protect or measures load
Short stroke is possible (0.02 mm minimum move)
25 mm (12.5 mm per side) max stroke
Absolute feedback (utilizes AZ Series AlphaSTEP technology)
Can be mounted in different configuration.
To learn more about Oriental Motor's new EH Series electric gripper, contact the Technical Support group at 800-468-3982 or email, techsupport@orientalmotor.com, or visit the web page at: https://www.orientalmotor.com/linear-actuators/electric-gripper-linear-actuator-eh-series-az-motors.html
###
ABOUT ORIENTAL MOTOR
Since its founding in Japan in 1885, Oriental Motor has been a world leader in motion control systems.  For over a century, we have concentrated on technological advancement and product design improvement — an emphasis evident in the sophisticated devices we market today.
Connect with Oriental Motor: Facebook, LinkedIn, Twitter and YouTube