CAD / Manual Search
To locate product CAD and Operator Manuals please search using the product Item Number.
Oriental Motor offers a wide range of motion control products to meet a wide range of applications, select the appropriate application type below.

We're Here to Help
Business Hours - Monday to Friday, 8:30am EST to 5:00pm PST

For English or Espanol:
For Japanese:

U.S.A. Customers:
Sales - 1-800-448-6935
Customer Service - 1-800-418-7903
Tech Support – 1-800-GO-VEXTA (468-3982)
International Customers:
+1-847-871-5931 or
+1-310-715-3303
Support: 1-800-468-3982 Sales: 1-800-448-6935
New DGII Series Type DG-B Rotary Actuator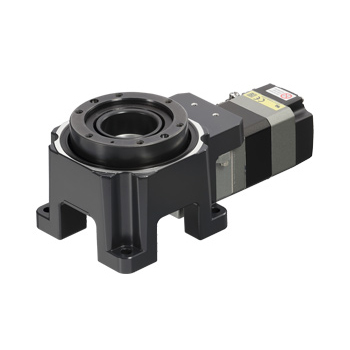 Equipped with Horizontal Mount and AZ Series motor
Torrance, CA – March 30, 2020
Oriental Motor is pleased to announce the introduction of the DG-B horizontal mount type DGII Series rotary actuator.
The DG-B saves space by having the motor mounted horizontally instead of vertically. It also provides 2nd stage of gearing, allowing for inertial matching or increased torque.
The DB-B is currently available in two sizes, 85mm and 130mm. Oriental Motor's Face Gear (FC) technology is incorporated to include a 12:1, 18:1 or 36:1 second gear. This allows for the advantages of gear selection in addition to for horizontal mounting.
They key features of the new DGII Series DG-B Type are
αSTEP AZ Series technology
Horizontally mounted motor to conserve space
2nd stage of gearing allowing for inertial matching or increased torque
To learn more about Oriental Motor's new DGII Series DG-B Type rotary actuators, contact the Technical Support group at 800-468-3982 or email, techsupport@orientalmotor.com, or visit the web page at: https://www.orientalmotor.com/rotary-actuators/rotary-actuators.html
###
ABOUT ORIENTAL MOTOR
Since its founding in Japan in 1885, Oriental Motor has been a world leader in motion control systems.  For over a century, we have concentrated on technological advancement and product design improvement — an emphasis evident in the sophisticated devices we market today.
Connect with Oriental Motor: Facebook, LinkedIn, Twitter and YouTube