Support: 1-800-468-3982 Sales: 1-800-448-6935
Right-Angle Hypoid Gearhead Available for Three-Phase KIIS Series AC Motors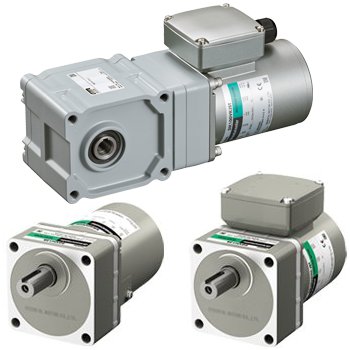 Torrance, CA – June 27, 2019
Available for 30 W, 40 W and 100 W motor models
Oriental Motor USA is pleased to introduce the latest high efficiency three-phase AC induction motors equipped with a terminal box and a high strength right-angle hypoid gearhead. These new three-phase motors welcomes two new wattages of 30W and 40W and expands the KIIS Series Standard AC motors product line-up.

The demand for higher efficiency and torque in a space savings package continues to grow. Hypoid gear heads offer higher efficiency over worm gears and a uniform mounting. Based on Oriental Motor's advanced technology in achieving 74% efficiency in the KIIS Series three-phase motors, Oriental Motor is able to meet the growing demand for high torque and space saving features. This feat is accomplished by combining the popular hypoid right angle gearhead with a wide three-phase wattage availability.

Hypoid gears greatly increase torque while reducing noise due to the surface area utilized. In comparison to worm style gears, a greater amount of torque is achieved. By having high-strength bearing on both sides of the gearbox, the radial and axial loads have significantly increased, allowing for downsizing with these KIIS Series AC motors.

These news KIIS Series AC motors can be mounted in any direction and are equipped with a terminal box with IP66 class rating. The omission of a cooling fan also means the added value of weight and space saving.

The new features of the latest KIIS Series Three-Phase AC motors with Right-Angle Hypoid gearhead includes
Terminal box only – IP66 class protection
Right-Angle Hypoid gearhead that can be mounted in any direction
Combination type, available in 30 W, 40 W and 100 W motor models
Visit our web site to learn more about the KIIS Series Three-Phase AC Motors: https://www.orientalmotor.com/ac-motors-gear-motors/three-phase-gear-motors-kiis.html