Support: 1-800-468-3982 Sales: 1-800-448-6935
Company
>
Press Releases
> DSC Series AC Speed Control Motors Available with Right-Angle Hypoid Gearheads
DSC Series AC Speed Control Motors Available with Right-Angle Hypoid Gearheads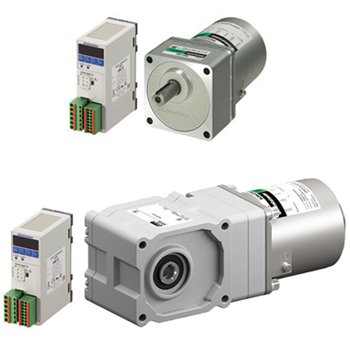 Torrance, CA – ORIENTAL MOTOR USA CORP
Hypoid Right Angle JH and JL Gearheads Are Now Available With Popular AC Speed Control Motors
Oriental Motor is pleased to add the JH and JL right angle hypoid gearheads to the popular DSC Series AC speed control motors.
Hypoid right angle gearheads offer a significant torque advantage over conventional right angle motors due to no permissible torque limitations. Radial and axial loads are also much higher allowing for downsizing of the motor / equipment and increased reliability.
In addition to increased torque, the benefits of the JH and JL right angle hypoid gearheads are space savings, downsizing and reduced parts cost.
An optional torque arm (sold separately) is available for hollow shaft type, allowing for quick centering of the motor or as an anti-spin device to reduce the installation time and costs.
The DSC Series speed control motors with JH/JL right angle hypoid gearheads are available in 25 W (1/30 HP), 40 W (1/19 HP) and 90 W (1/8 HP) power output, standard or with electromagnetic brake. Deceleration control function is enabled for electromagnetic brake type motors, which automatically applies brake current when the DSC Series controller detects motor speed rotating faster than set speed.
Key features include
Permissible torque ratings for constant duty
Single-Phase 110/115 VAC or Single-Phase 220/230 VAC power input
Maximum instantaneous torque for starting and stopping
Compact, space saving
Contact us at 1-800-468-3982 or sales@orientalmotor.com to learn more about this product.
###
ABOUT ORIENTAL MOTOR
Since its founding in Japan in 1885, Oriental Motor has been a world leader in motion control systems.  For over a century, we have concentrated on technological advancement and product design improvement — an emphasis evident in the sophisticated devices we market today.
Connect with Oriental Motor: Facebook, LinkedIn, Twitter and YouTube