1-800-GO-VEXTA (468-3982)
RBD 2-Phase Bipolar Stepper Motor Drivers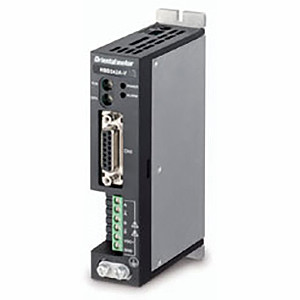 RBD 2-Phase Bipolar Stepper Motor Drivers
The RBD bipolar stepper motor driver is a high current, high performance 2-phase bipolar driver with advance microstepping motor control and is ideal for OEM or single axis machines. The RBD stepper motor drivers offer:
Advanced Microstepping Drive
1.8° ~ 0.014° (up to 128 step Divide)
20 ~ 75 VDC Input
0.09 ~ 4.5 A
Easy mounting and connection
Stepper Motor Driver Lineup
Stepper Motor Drivers

Driver

Current

Motor

Power Supply


2-Phase Bipolar Driver
(4 Lead Wire)

0.9 A ~ 1.5 A

2-Phase

20 ~ 40 VDC

0.19 A ~ 3.0 A

0.28 A ~ 4.5 A

20 ~ 75 VDC
Lowest Vibration and Noise with Advanced Microstepping Control
Superior low vibration and noise characteristics allowing for maximum motor torque output. Low vibration and noise are now possible across all speed ranges with the Smooth Drive Function.
Smooth Drive Function
The Smooth Drive Function automatically controls the stepper motor's microstep drive operation at the same travel and speed as in the full-step mode, without the operator having to change the speed settings of the driver's pulse input. It enables low-vibration operation available with the microstepping drive to be achieved with the flick of a switch.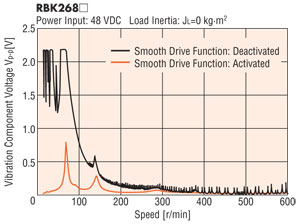 Microstep Function
The microstepping driver electronically divides the basic step angle of the motor (1.8°/step) by up to 128 steps without the use of a reduction mechanism or other mechanical element. 16 different resolutions levels are available. The available range of resolution settings is 200 (1.8°/step) to 25600 (0.0140625°/step). The step angle can be easily set using the built-in switches on the driver. This function enables low-vibration and low-noise operation.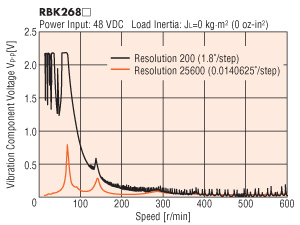 Third Harmonic Waveform Correction Function
This function corrects stepper motor drive current waveforms. It provides improved angle accuracy and reduced vibration.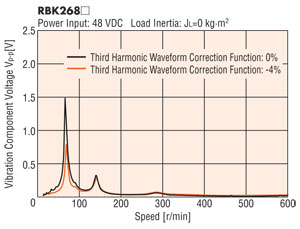 Vibration Suppression Function
This function improves vibrations in the medium speed range of stepper motors. It enables reduced risk of missteps due to vibrations.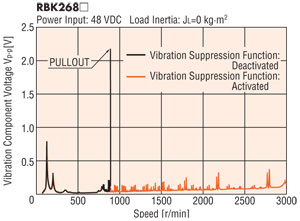 Wide Voltage Range Driver
The RBD Series driver utilizes a constant current driver with a wide voltage range of 20 to 75 VDC (20 to 40 VDC for lower amperage motor requirements). This enables the driver to support a wide range of power sources. Raising the power supply voltage enables increased torque during high speed operation.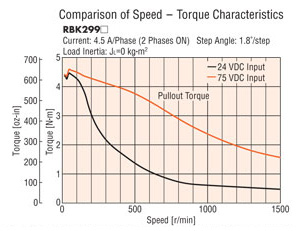 Alarms
Monitor the driver performance for early detection of any abnormalities. All RBD drivers have built in alarms to alert when there is a problem. The alarms are both a blinking LED and an Alarm signal to an upper controller. Alarms range from Overheat, Overvoltage and Overcurrent.
Step Angle Selection
1.8° (200 P/R) ~ 0.014° (up to 25,600 P/R) step Divide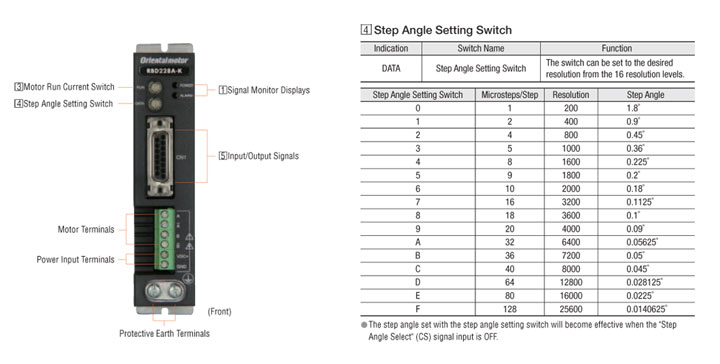 PKP Series 2-Phase Bipolar Stepper Motors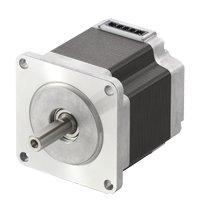 High-Torque 2-Phase bipolar stepper motors and Spur Gear (SH Type) stepper motors offer the optimum performance and value. In addition to offering high torque, the PKP series stepper motors offer more variety of electrical specifications, more frame sizes, encoder options and electromagnetic brake options for the right solution in stepper motors.
Offers 1.2 ~ 1.7 Time More Torque
1.8° (200 pulse/rev) & 0.9° (400 pulse/rev)
SH Geared (Spur) Type for Inertia Matching & Higher Torque
Bipolar (4 lead wires)
Encoders - 200 or 400 Lines of Resolution
Electromagnetic Brake Type
SCX11 Universal Controller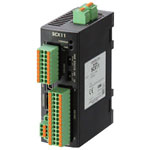 The SCX11 is a highly-functional and sophisticated controller equipped with program editing and execution functions. Use the SCX11 as a stored program controller to connect to any of Oriental Motor's standard pulse input drivers. The SCX11 is also able to control the motor via serial communications such as USB, RS-232C and CANopen. Accepts encoder inputs.
General-Purpose Cables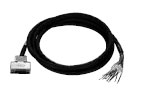 These are dedicated 15-conductor cables for connecting the I/O signal connector and programmable controller. They are high-quality, noise-blocking, double-shielded cables.
| | |
| --- | --- |
| Item | Length |
| | 3.3 ft. (1 m) |
| | 6.6 ft. (2 m) |
DIN Rail Mounting Bracket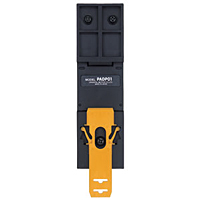 This mounting plate is convenient for installing the driver on DIN rails with ease.
| | |
| --- | --- |
| Item | Name |
| | DIN Rail Mounting Bracket |
System Configuration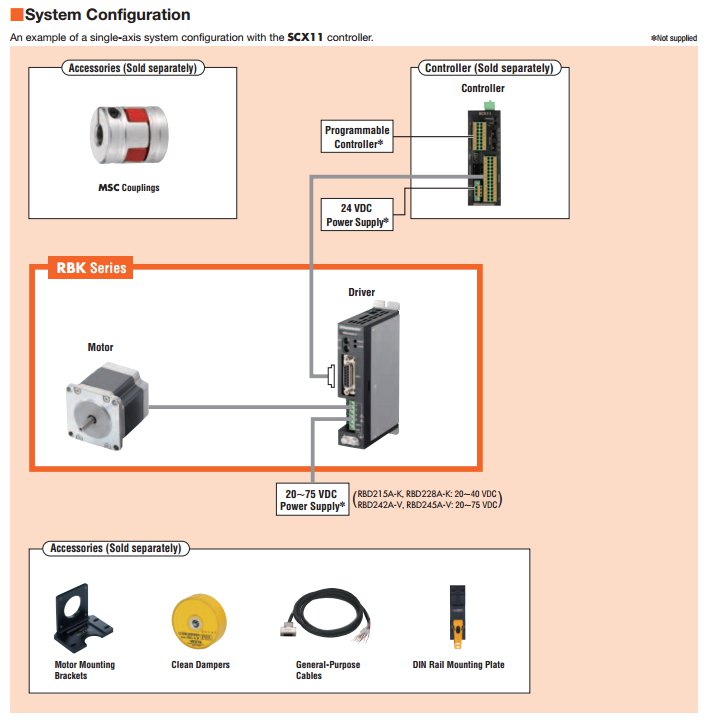 CAD / Manual Search
To locate product CAD and Operator Manuals please search using the product Item Number.
Technical Articles
Reference
2-Phase Bipolar Stepper Motors
Controller