CAD / Manual Search
To locate product CAD and Operator Manuals please search using the product Item Number.
Oriental Motor offers a wide range of motion control products to meet a wide range of applications, select the appropriate application type below.

We're Here to Help
Business Hours - Monday to Friday, 8:30am EST to 5:00pm PST

For English or Espanol:
For Japanese:

U.S.A. Customers:
Sales - 1-800-448-6935
Customer Service - 1-800-418-7903
Tech Support – 1-800-GO-VEXTA (468-3982)
International Customers:
+1-847-871-5931 or
+1-310-715-3303
Support: 1-800-468-3982 Sales: 1-800-448-6935
Updated Drivers for BLH Series Brushless DC Motors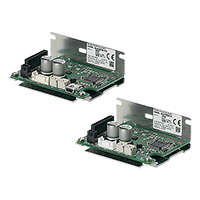 Torrance, CA – May 16, 2019
Available for 15 watt, 30 watt and 50 watt motors
Oriental Motor is pleased to announce new and updated drivers for the popular BLH Series 24 VDC brushless motors. These drivers include an update to the traditional analog type and the introduction of a new digital driver, which is compatible with the versatile MEXE02 product support software.
The new digital driver is suited for advanced speed control that requires data setting, monitoring or multiple synchronization. It is available for the 15 watt, 30 watt and 50 watt type BLH Series motors. The digital driver is also the newest driver that is supported by the MEXE02 product support software, which is available for free download at the Oriental Motor web site. The MEXE02 software allows for easy setup, extended functions and capabilities, including ease of use programming and monitoring.
Both driver types have made improvements to the operation of the 30 watt and 50 watt BLH Series brushless motors. In addition to a decrease of 13 dB in noise level, the updated driver also increases running and instantaneous torque.
The BLH Series brushless motors options remain unchanged. Lead wire, connector type and IP65 class protection are standard.
They key benefits of the new BLH Series Digital Driver includes
MEXE02 software support
Reduced deceleration time, improved overall motion time (Tact time)
Improved multi-motor synchronization operation
Torque setting: Adjust torque for torque sensing applications
Monitoring: Predictive maintenance, general information and alarm monitoring
Visit our web site to learn more about the BLH Series:
https://www.orientalmotor.com/brushless-dc-motors-gear-motors/brushless-dc-motors-gear-motors-blh.html