Support: 1-800-468-3982 Sales: 1-800-448-6935
New US2 Series AC Speed Control Motors with New Right Angle Gears
Easy Set Up and Advanced AC Motor Speed Control Performance at Entry Level Price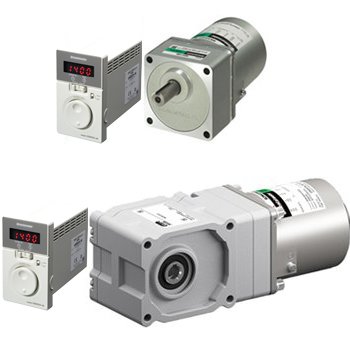 Torrance, CA – November 19, 2019
Oriental Motor is pleased to introduce the US2 Series, the newest entry in the AC motor speed control line of products. It is an entry level speed controller designed for easy setup and easy operation but with advanced AC motor speed control performance. The US2 Series utilizes the same motors as the more popular and advance DSC Series.
All Oriental Motor speed controllers feature high reliability with low electrical noise due to their circuit design. The US2 Series is no exception. The US2 Series speed controller includes a built-in capacitor along with an external cable in Single-Phase 110/115 VAC or Single-Phase 220/230 VAC type. Speed is controlled by Phase Control for reduced noise. Simple plug and play connection and integrated front face control simplifies setup and operation.
The US2 Series speed controller is available with 25 W (1/30) HP, 40 W (1/19 HP) and 90 W (1/8 HP) output and from 0.73 N·m to 53.9 N·m of torque. Motor configurations include round shaft, parallel gear, and right-angle hollow (JH) or right angle solid shaft hypoid type (JL).

They key features of the US2 Speed Controller includes
Digital speed indicator on the face of the driver
Operation selection and speed dial switch
Data protection lock
To learn more about Oriental Motor's new PKP stepper motors, contact the Technical Support group at 800-468-3982 or email, techsupport@orientalmotor.com, or visit the web page at: https://www.orientalmotor.com/ac-motors-gear-motors/speed-control-ac-motors-us2.html
###
ABOUT ORIENTAL MOTOR
Since its founding in Japan in 1885, Oriental Motor has been a world leader in motion control systems.  For over a century, we have concentrated on technological advancement and product design improvement — an emphasis evident in the sophisticated devices we market today.
Connect with Oriental Motor: Facebook, LinkedIn, Twitter and YouTube