CAD / Manual Search
To locate product CAD and Operator Manuals please search using the product Item Number.
Oriental Motor offers a wide range of motion control products to meet a wide range of applications, select the appropriate application type below.

We're Here to Help
Business Hours - Monday to Friday, 8:30am EST to 5:00pm PST

For English or Espanol:
For Japanese:

U.S.A. Customers:
Sales - 1-800-448-6935
Customer Service - 1-800-418-7903
Tech Support – 1-800-GO-VEXTA (468-3982)
International Customers:
+1-847-871-5931 or
+1-310-715-3303
Support: 1-800-468-3982 Sales: 1-800-448-6935
Technical Articles / White Papers
In order for Oriental Motor to be a world leader in motion systems for the last century, we have concentrated on technological advancement and product design improvement. The technical articles available here describe the ideas, concepts, methods and results of some of the research activities undertaken by the Engineers in our factories and R&D Center.
Servo Motor Technical Articles / White Papers
The servo motor is specialized for high-response, high-precision positioning. The servo motor is composed of three elements: the motor, the encoder and the driver. As a motor capable of accurate rotation angle and speed control, it can be used for a variety of equipment. The tuning-free servo motor and driver package in the NX Series are easy to operate and allows for smooth operation with large inertial loads and belt mechanism.
Questions? We're Here to Help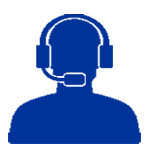 Business Hours:
Monday to Friday
8:30am EST to 5:00pm PST
Sales & Customer Service:
1-800-418-7903
Technical Support:
1-800-GO-VEXTA (468-3982)