Support: 1-800-468-3982 Sales: 1-800-448-6935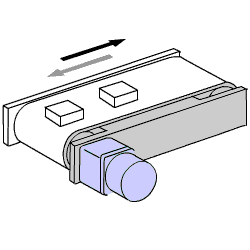 Reversible Conveyor
For conveyor belt applications that require bi-directional operation Oriental Motor offers a wide range options. For fixed or constant speed applications, AC reversible motors & gear motors have a 30 minute rating to permit instantaneous switching of the rotational direction. A friction brake is equipped at the back of the motor, which makes reversible motors an ideal for choice for applications where the rotational direction changes.
For applications where speed control, higher speeds or maximum torque in a small area may be needed, the AC & brushless DC motor speed control systems can be used. For precise positioning Oriental Motor's stepper or servo motor packages are ideal.
For system solutions requiring connection to an upper level controller, PLC or HMI, Oriental Motor offers several networked products to allow for easy control using I/O or RS-485 / Modbus (RTU) networks. Our AC & brushless DC motor speed control systems also simply and easily connect to upper level controls.
Applicable Products
Motor Sizing Tools
Questions? We're Here to Help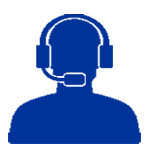 Business Hours:
Monday to Friday
8:30am EST to 5:00pm PST
Sales & Customer Service:
1-800-418-7903
Technical Support:
1-800-GO-VEXTA (468-3982)