Support: 1-800-468-3982 Sales: 1-800-448-6935
Speed Control Application Examples
Conveyors
Common motor requirements for conveyors include:
Low Vibration
Stopping Precision
Ability to withstand harsh environments
Acceleration, deceleration capability
Position retention
Other Mechanisms
When high speed operation and high resolution are required, a stepper motor is the best solution. The closed loop AlphaSTEP step motor and driver system offers short, accurate moves and closed loop feedback. Our microstepping step motor and driver systems offer high precision and very low vibration. For speed stability, brushless DC motor speed control systems offer a wide range of solutions.
Easy-to-use AC speed control motor systems and brake packs can be combined with an AC compact motor to meet a wide variety of application requirements.
If high frequency starting and stopping are required, clutch and brake motors may be the best fit. With a clutch and brake motor, the motor runs continuously and the load is started and stopped by switching the clutch and brake on and off, enabling continual operation of 100 cycles per minute.
For low speed, high torque applications, we recommend the SMK series of low speed synchronous motors. If the application incorporates a rack & pinion mechanism, the LS series of linear heads connected to AC motors is recommended.
Motor Sizing Tools
Motor Sizing and Selection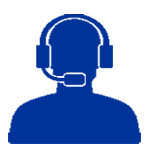 Business Hours:
Monday to Friday
8:30am EST to 5:00pm PST
Sales & Customer Service:
1-800-418-7903
Technical Support:
1-800-GO-VEXTA (468-3982)