1-800-GO-VEXTA (468-3982)
Modbus (RTU) Network Products
Modbus is the open field network with Modbus Protocol installed. Modbus is used widely in field of factory and process automation because its protocol specification is open to the public and it is very simple.
Up to 31 axes can be connected to a single programmable controller (master equipment)
PC can control the motor
Maintenance from the touch screen is possible
Motor control via Modbus (RTU) communication can detect the status of the motor/actuator directly by data. This results in a shorter development period and increased reliability and service live of the equipment. Modbus (RTU) communication you can simplify siring, reduce man-hours and improve maintenance and performance.
Modbus is a registered trademark of Schneider Automation Inc.
Configuration

Modbus (RTU) Compatible Products

Products that can be connected to Modbus (RTU) communication.
*Network compatible drivers required for network communication.
We're Here to Help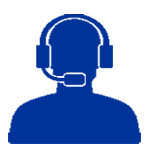 Business Hours:
Monday to Friday
8:30am EST to 5:00pm PST
Sales & Customer Service:
1-800-418-7903
Technical Support:
1-800-GO-VEXTA (468-3982)